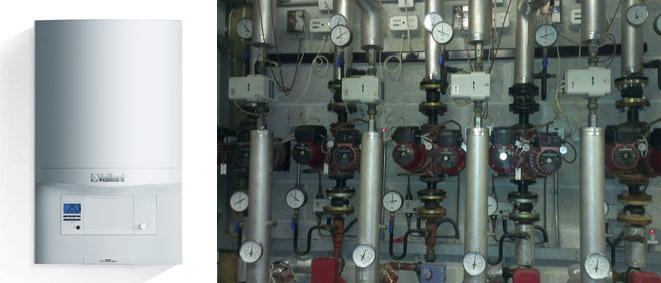 With over 500 customers on our maintenance schedule, both domestically and commercially, we have an extremely experienced team of engineers ready to respond to our customers needs 7 days a week.
Our well stocked stores and vehicles mean that many breakdowns can be rectified without numerous return visits thus saving you a longer downtime and additional costs.
Our Maintenance schedule is specifically targeted at commercial and industrial businesses, who under the Health and Safety At Work Act 1974 and the Gas Safety (Installation and Use) Regulations 1998 have a responsibility to ensure that any gas appliance, installation pipework or flue installed at a place of work is maintained in a safe condition so as to prevent injury to any person.
Appliance Servicing
Our Servicing Team carry out thousands of appliance services every year. A typical service includes:
Stripdown and cleaning of vital parts of your appliance to ensure correct, efficient & safe operation
• Check that the installation meets current regulations
• Check the appliance and system for signs of corrosion and leaks
• Advise of any possible future problems
• The issuing of a Service Report & Safety Certificate
Manufacturers recommend that appliances are serviced annually as a regularly maintained one is less likely to breakdown.
Pipework Testing
We are able to provide Gas Tightness Testing of any capacity pipework, including large diameter gas mains. For commercial and industrial installations, The Gas Safety (Installation and Use) Regulations 1998 state:
"It shall be the duty of every employer or self-employed person to ensure that any gas appliance or installation pipework installed at any place of work under his control is maintained in a safe condition so as to prevent risk of injury to any person."
To ensure that pipework is maintained in 'a safe condition', the Institution of Gas Engineers recommends that pipework systems be inspected at least every five years. In installations where there is perceived to be a higher risk of damage to pipework (industrial factories) or installations where there are a large number of persons present (hotels, schools, hospitals or care homes), then a gas tightness test can be included as part of your annual maintenance.
We can also carry out pneumatic tightness testing of underground oil supply pipework
Landlord Certification – Domestic Properties and Commercially Let Properties (inc. Hotel and Residential Accommodation)
Under The Gas Safety (Installation and Use) Regulations 1998 the landlord's duties, including the maintenance and safety check provision apply to any relevant gas fitting. This definition in turn refers to relevant premises that include premises occupied under lease or license. The term license extends the scope of requirements beyond leased property to a wide range of other residential premises including hotel and care home accommodation.
Steam Boiler Insurance Inspections
Text to come
Water Testing
Text to come