Company Profile
B&P Buswell Ltd is a family owned and run limited company. We are experts and specialists in all types of commercial, industrial and large domestic heating and hot water systems, steam processing, filtration and engineered plumbing systems, whether the fuel used is Natural Gas, Oil, LPG, Bio-gas, Solar or thermal.

Maintenance & Breakdown
With over 500 customers on our maintenance schedule, both domestically and commercially, we have an extremely experienced team of engineers ready to respond to our customers needs 7 days a week.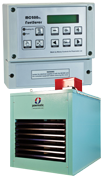 Contracts & Installations
Our design team are able to use turnkey solutions to provide a bespoke design and build solution to new and existing installations.
Efficiently Heating Tomorrow's World
Our fossil fuels are a precious resource that are becoming increasingly expensive. With our 25 years of experience we can help you reduce your fuel costs by offering services that will provide energy efficient solutions such as replacement high efficiency boilers, energy saving pumps, energy saving controls and the opportunity of utilising renewable energies. If you are concerned about your existing or future fuel costs, contact us to see what our commercial heating engineers can do for you.
Maintenance Reduces Running Costs
Why spend money on maintenance? Statistics show that well maintained boilers & plant last longer, are more reliable & operate efficiently. Saving you money on irritating call outs, wasted fuel & untimely replacements. Contact our service team to discuss your requirements whether it be a household boiler, landlord check or a full factory installation. Buswells heating engineers cover Torquay, Paignton, Brixham, South Hams & Devon. Make us your first call for commercial heating.
Planning & Designing Future Solutions
Planning a domestic or commercial new build? Extending your existing property or looking for a solution to an existing problem? Our design team can help you today. The team at B & P Buswells Ltd offer a full design and contract management solution to your heating, hot water, general plumbing and process engineering headaches. Why wait? Contact us today to see what we can do to help you achieve the heating, hot water, general plumbing and process engineering solutions that you deserve.
Covering Devon, Cornwall & Somerset
Buswells extensive range of services are here to support you.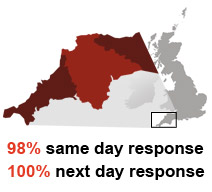 Newsletter sign up to go here.